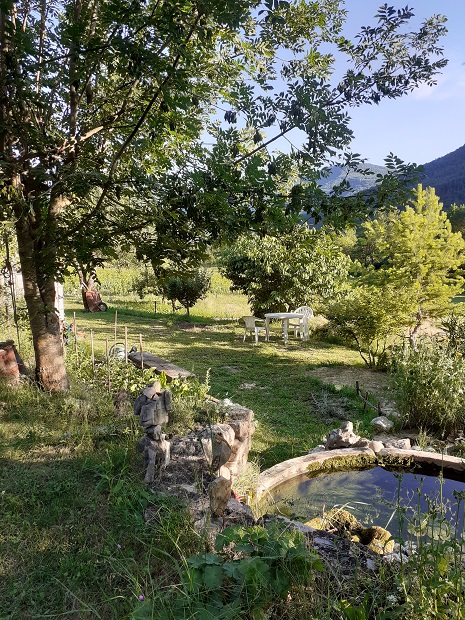 The history of that place
We acquired this land more than 20 years ago. Over the years, we have appropriated it and made it a real little paradise. Earthworks were made, trees, shrubs, flowers were planted. A pond has been dug in which different animal and plant species have settled. There is also a small vegetable garden. The old basin, receiving the source, has been transformed into a hut over time. First to store equipment and then to spend time sheltered from bad weather.
It is here in our little haven of peace surrounded by nature that we suggest you stop over for one night or more.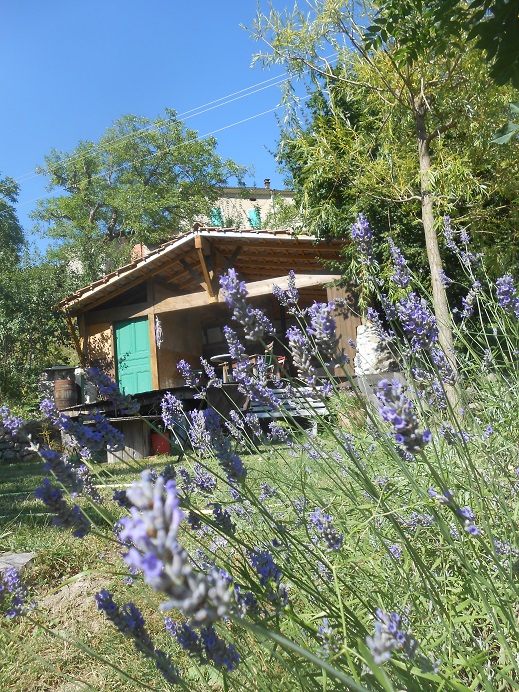 The shack
It has changed a lot in recent years, we now find almost all the comforts there!
The water comes directly from the source in the pond wall. When it no longer flows, we leave cans of 10 liters of water with a handy tap. We always leave 10 l cans with a handy tap. Electricity makes it possible to operate a refrigerator, a kettle, the lighting and to ensure the charging of telephones or even batteries. You can cook on a small gas stove with 2 burners.

There are also crockery, pots, pans, basic foodstuffs, tea towels, a sink... in short, just like in a real small kitchen!

All our equipment is at your disposal, so make yourself at home!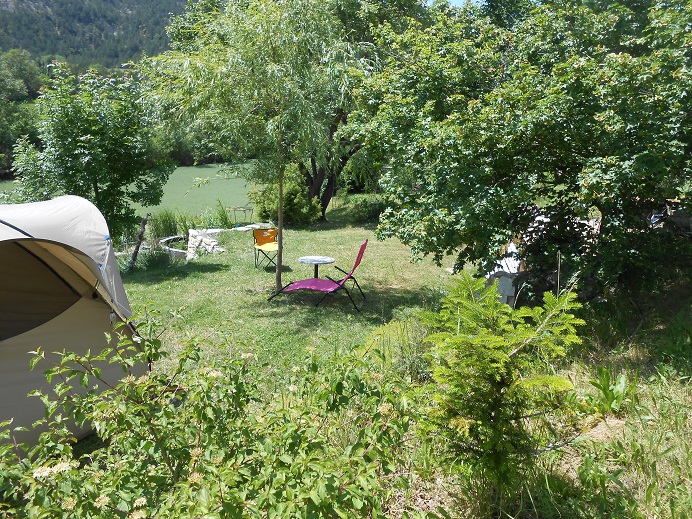 The campground
600m² laid out as a terrace for pitching tents.

Stopover or stay. Only 3 to 4 small tents.

3 nights max. 6 people max.

Small toilet area at the edge of the garden. Dry toilets and solar shower.

Small space in the hut for the daily toilet "as in the old fashioned way".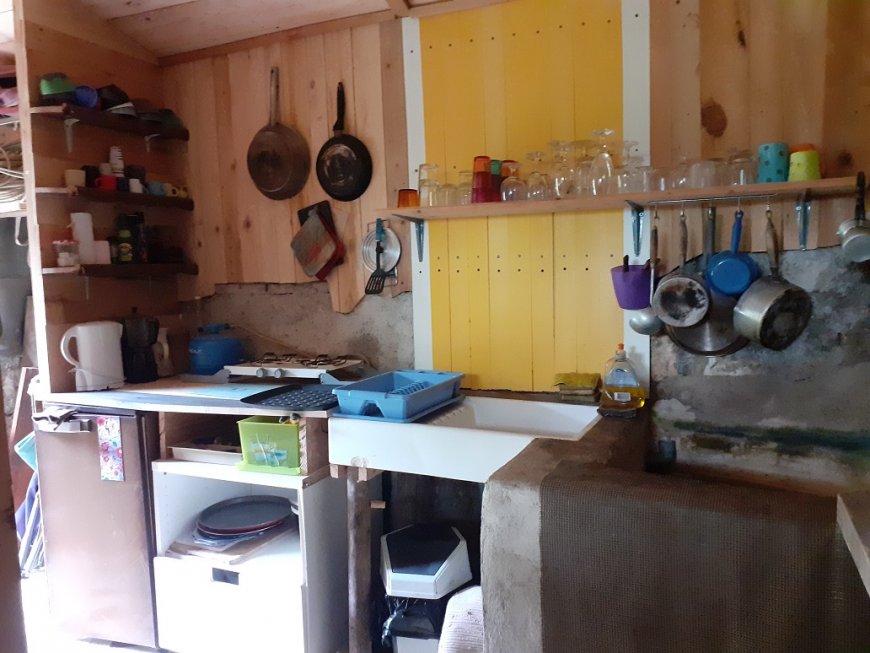 Practical informations
Situation of our garden: below the village. Welcome from May to September.
Parking: 200m away. Access on foot only
Possibility of charging bicycle batteries and storing them free of charge.
Overnight with your equipment : €9/pers/night
Supplement our equipment (tent, mattress, pillow, blanket, sheets): €5/pers/night
On request and according to our possibilities, we offer simple breakfast (5€) and evening meal (15€).
For any request, do not hesitate to contact us.

Contact